Accessible riding and equine activities in a glorious Lakeland setting
Open to riders of all abilities
We provide a safe and supportive Lakeland experience
Welcome to Calvert Stables
Calvert Stables is a 
British Horse Society and Riding for the Disabled Association approved riding establishment, supporting both Calvert Lakes and Calvert Reconnections. Our dedicated team provide accessible riding and trap driving for residential and community riders and have found that horses (and instructors) provide a little bit of magic for our guests and participants.
From our specialist stables on the outskirts of Keswick, we offer individuals, families and groups the chance to experience riding, carriage driving and the calming influence of horses in a safe and supportive way. Watch our short film to find out just how we make equine activities accessible.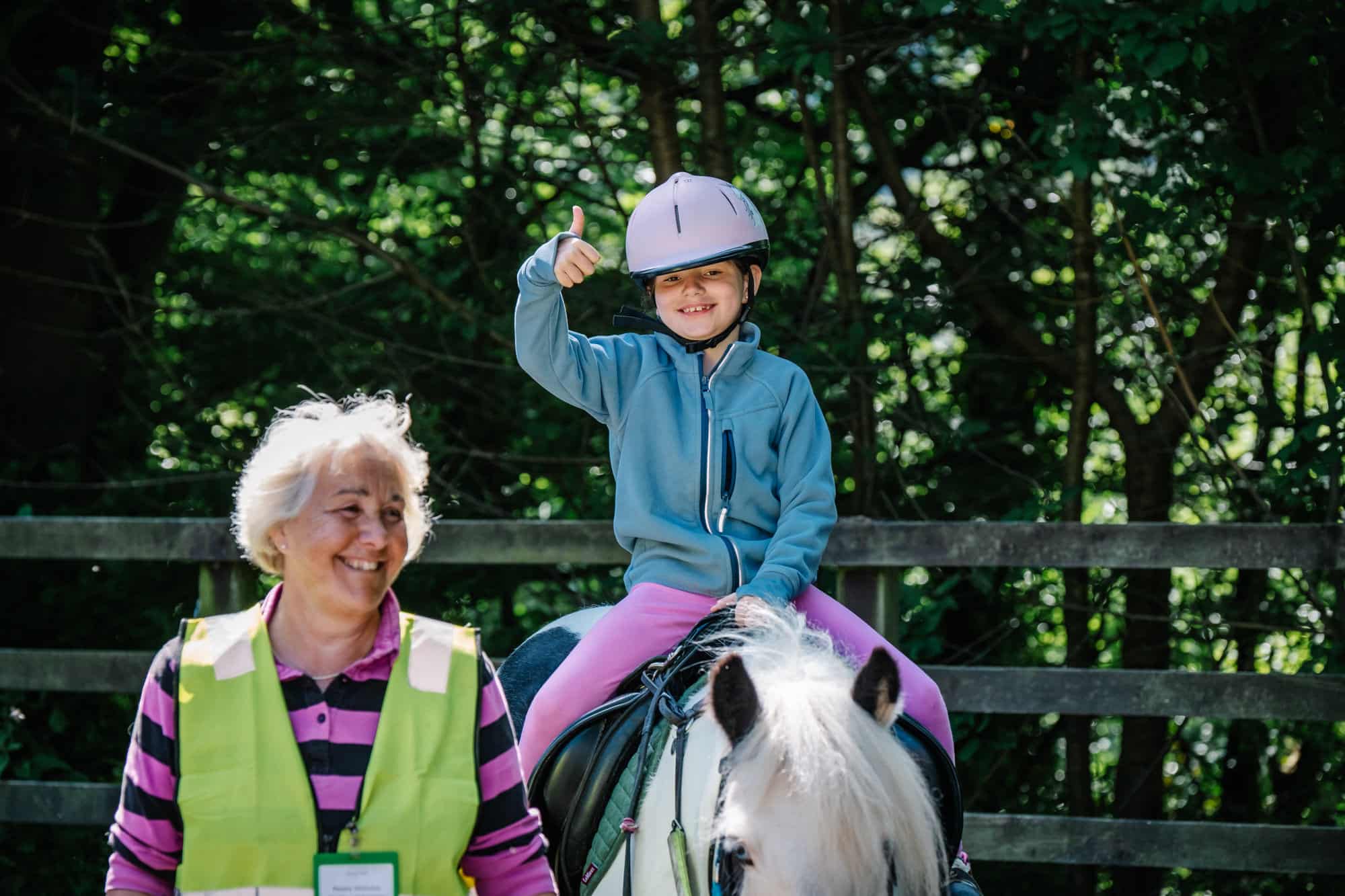 Discover the joy of riding, whatever your ability, with riding lessons at our fully accesible stables just outside Keswick.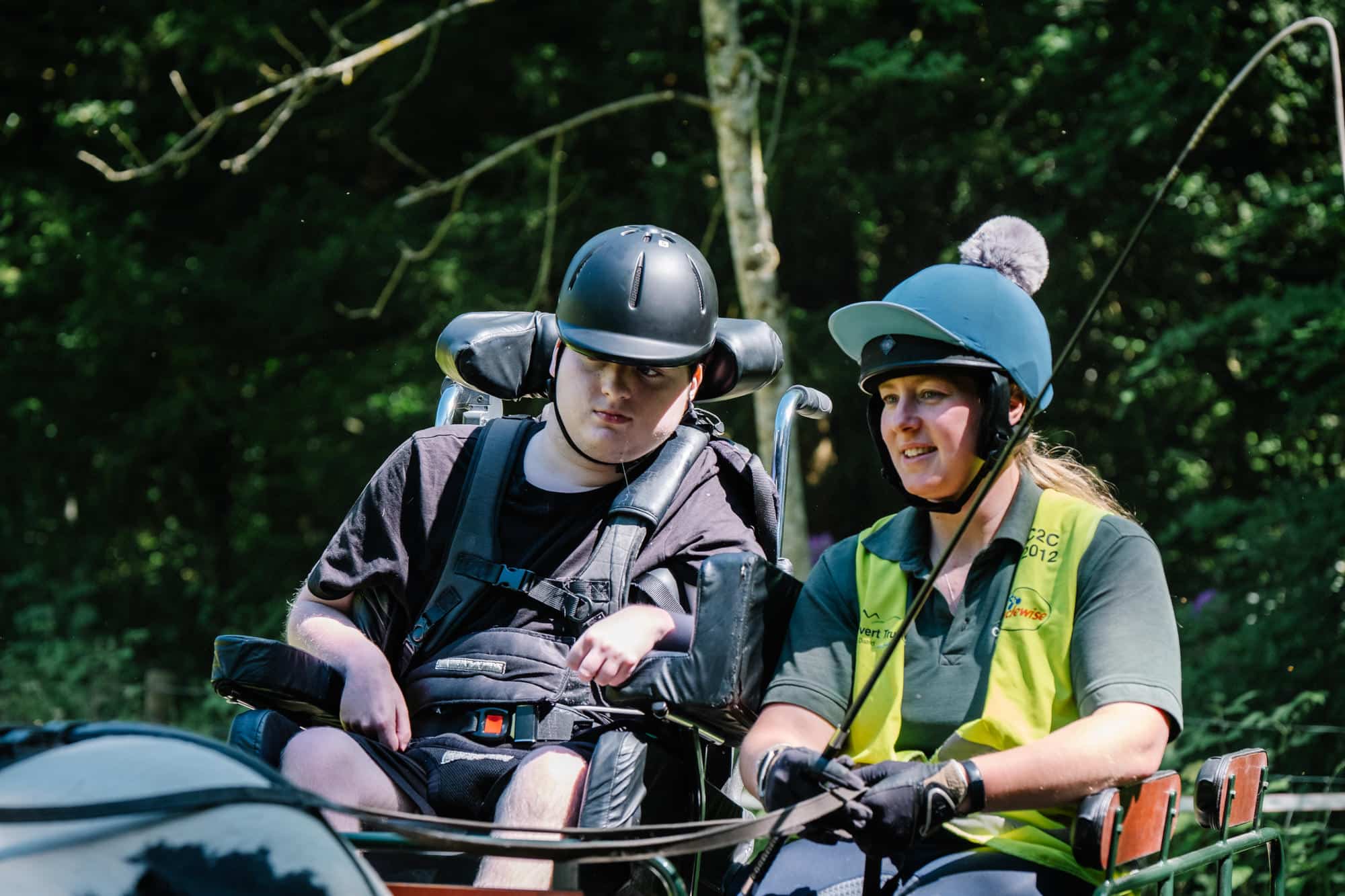 Spend the weekend at our fully accessible stables where you will have the opportunity to ride or trap drive and learn how to care for your horse.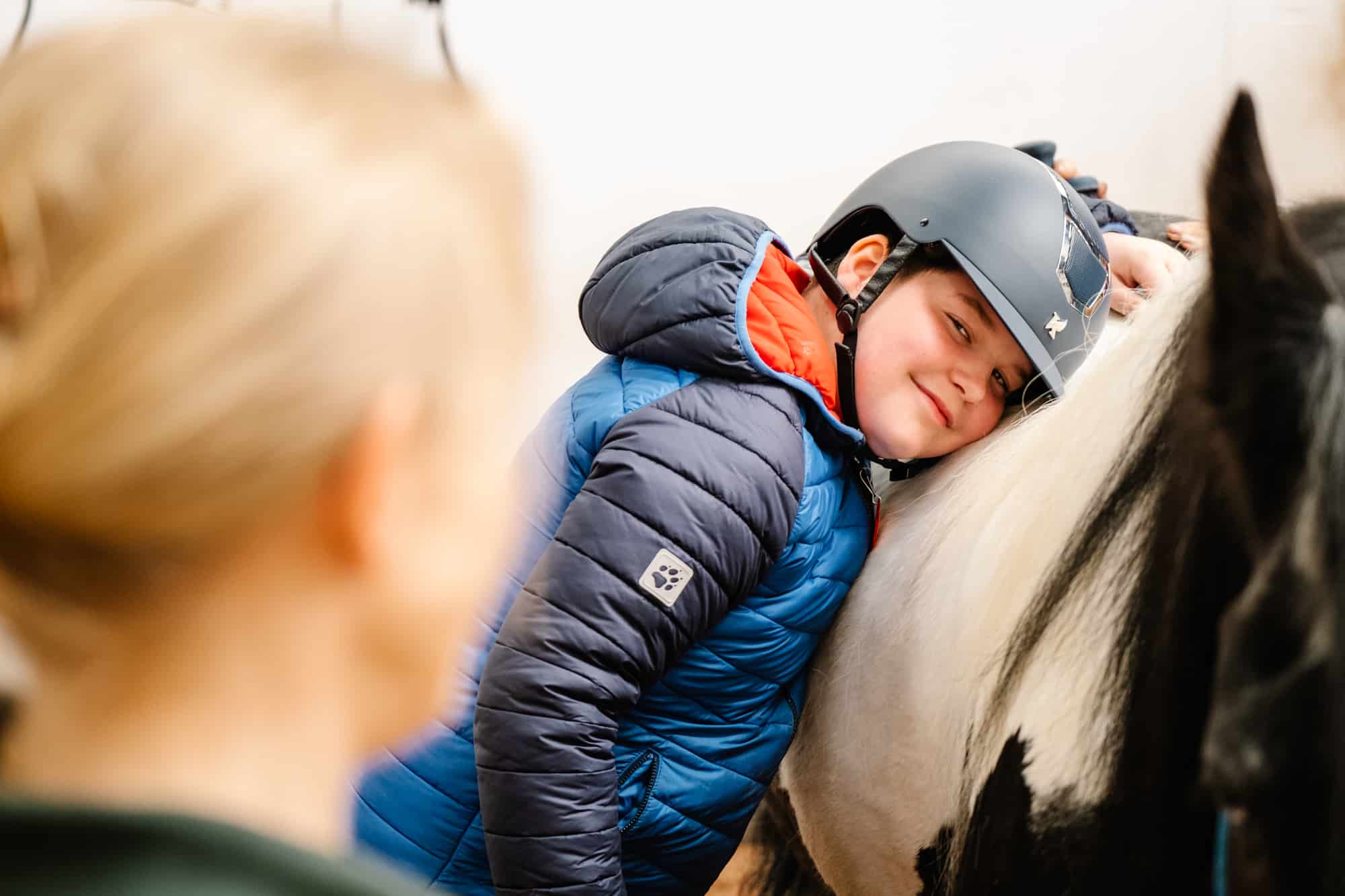 Mindfulness & Rehabilitation
Here at Calvert Stables, we are harnessing the power of our ponies to launch a series of mindfulness sessions.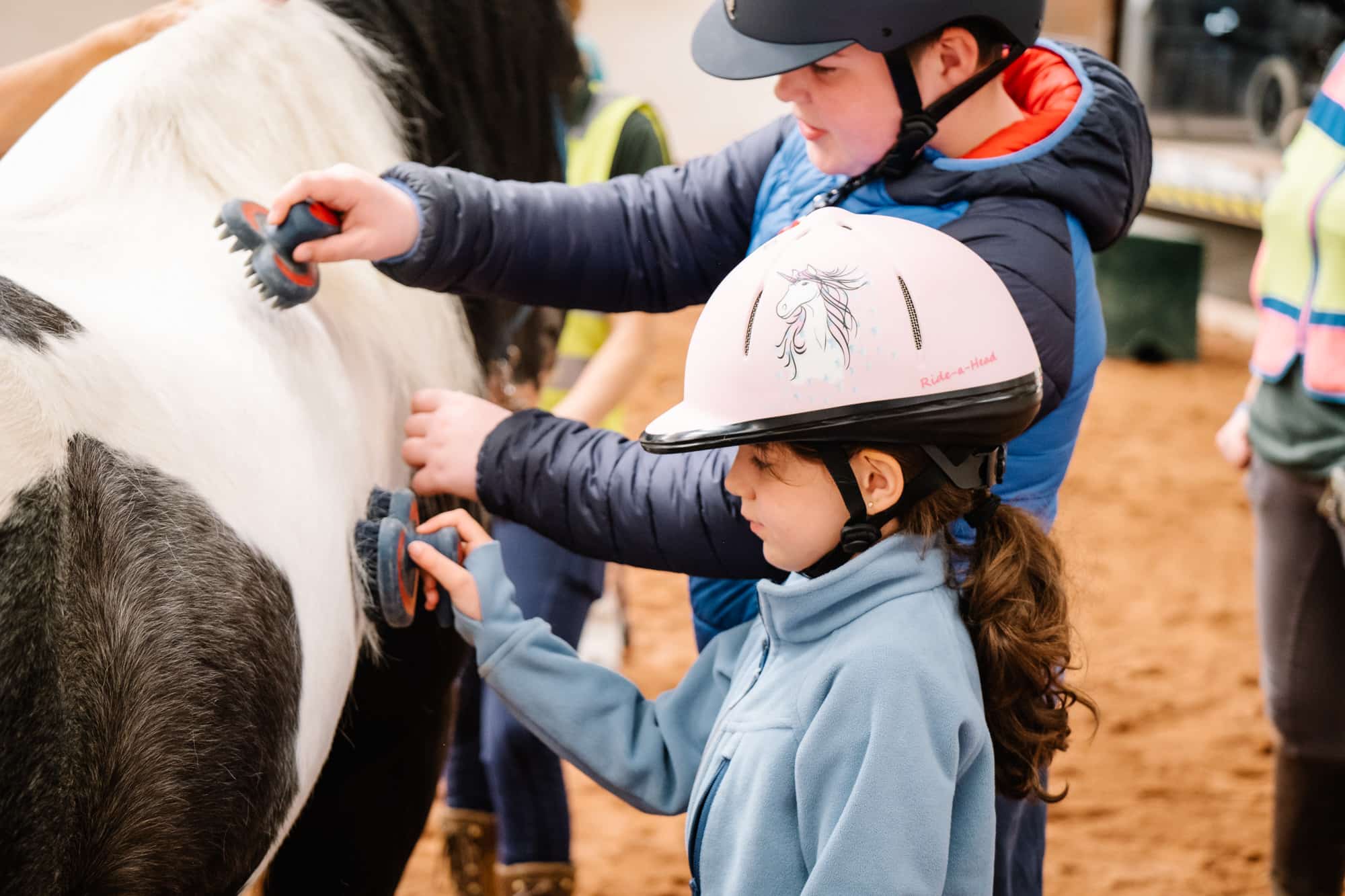 Finds out what it takes to care for your horse with our pony care sessions. From mucking out to grooming and feeding to a good old hug, horses need lots of care!
Upcoming Breaks and Events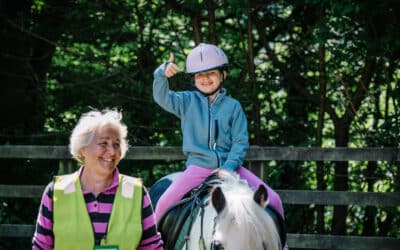 Don't miss Kids Club at Calvert Stables running throughout the school holidays!
Our horses and ponies are chosen for their patient and calm temperaments – a phenomenal bunch, meet them here…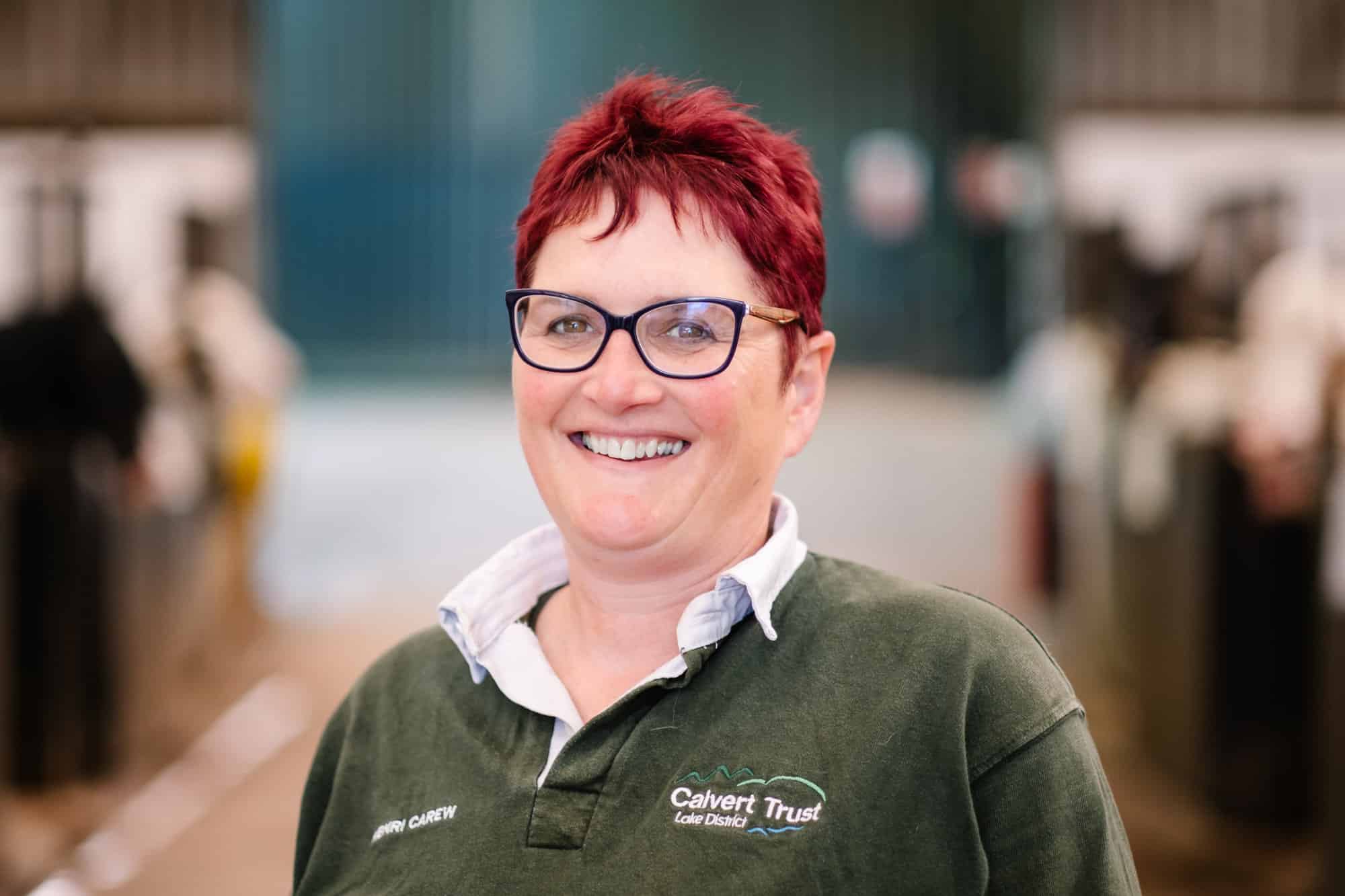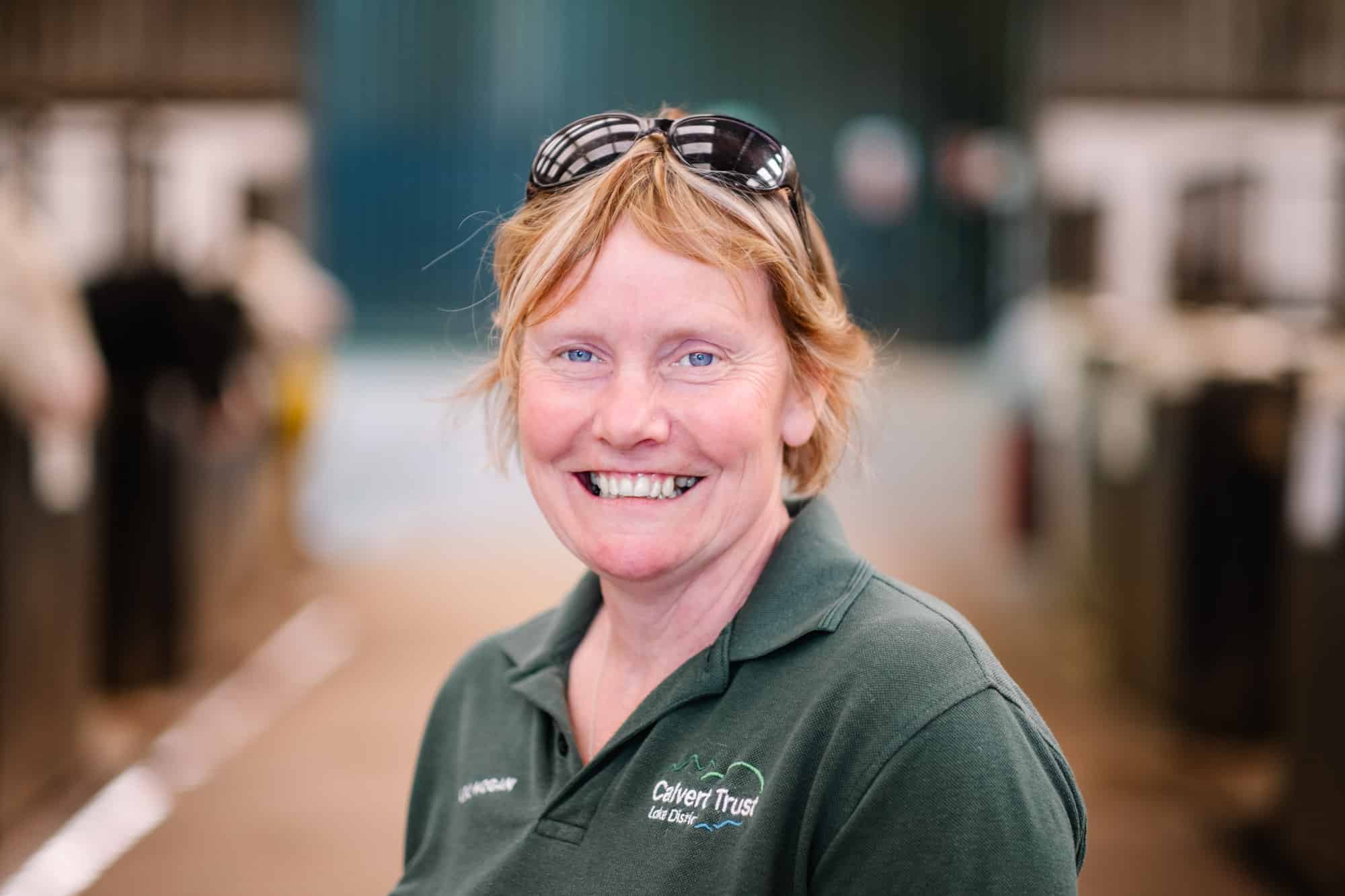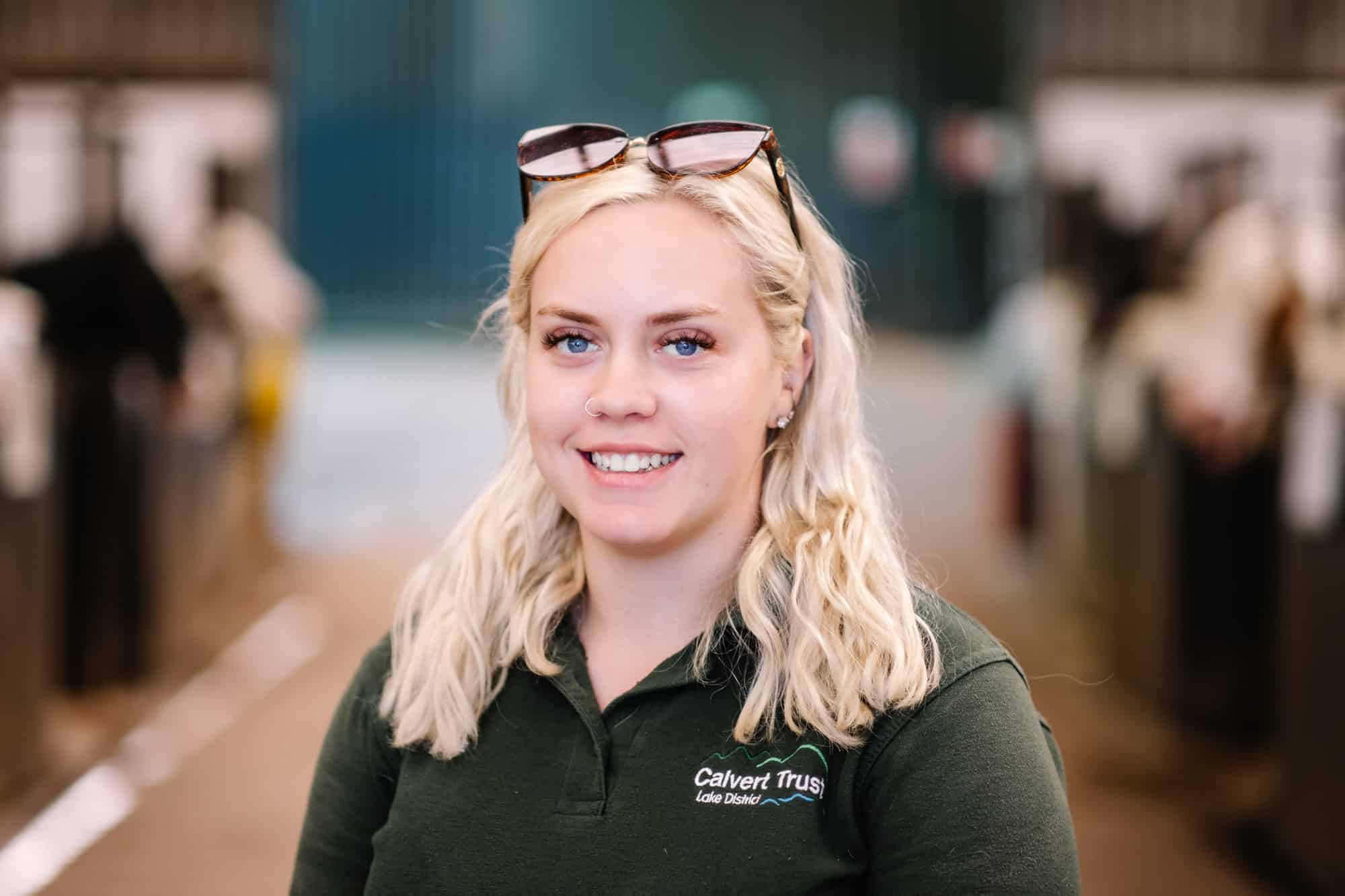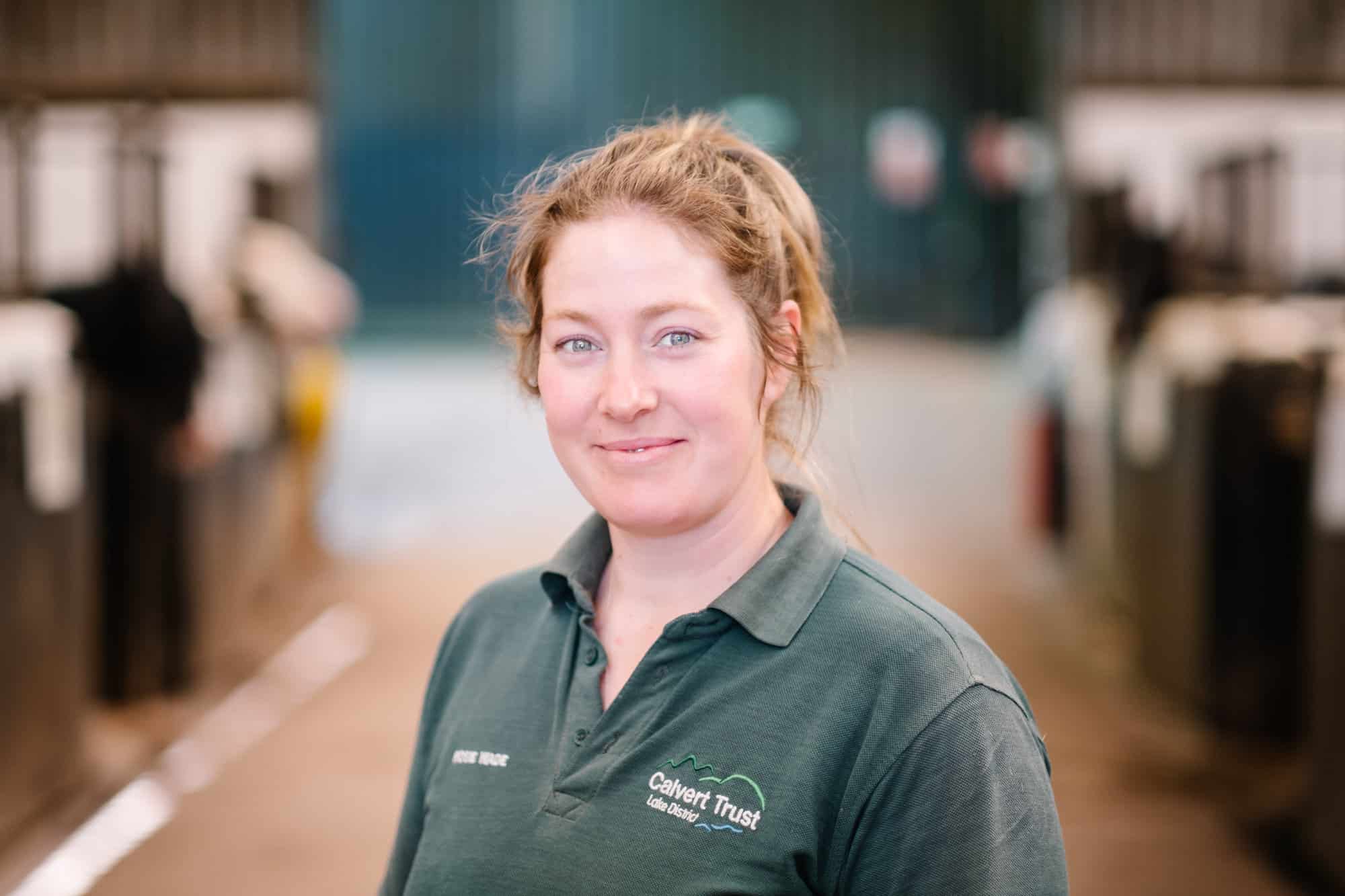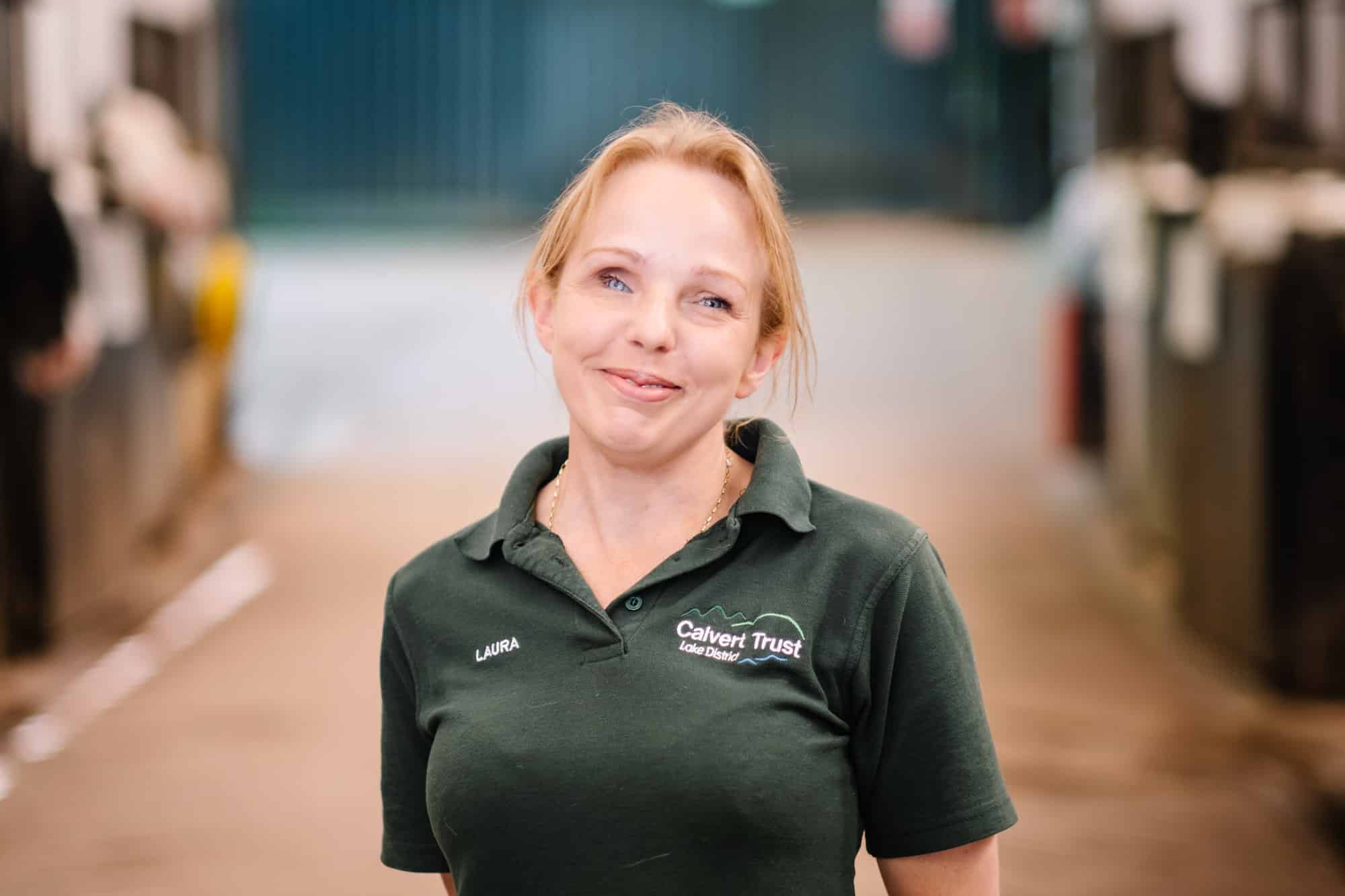 "Calvert Lakes and their instructors have made the impossible – possible for me, I have felt at times like I've been flying."
"Such an amazing positive place to be, with all the best opportunities for our kids. Wonderful instructors, with expert knowledge, great rapport with the pupils."
"Fantastic experience which the students fully enjoyed. Excellent activities run by lovely professional staff and second to none facilities."
"It was the first residential for one of our severely autistic students who finds interacting with other students difficult said that this was one of the best trips of her life."
"The Food has been amazing. I have loved every meal I have had and the cooks have been so lovely. Thank you much!"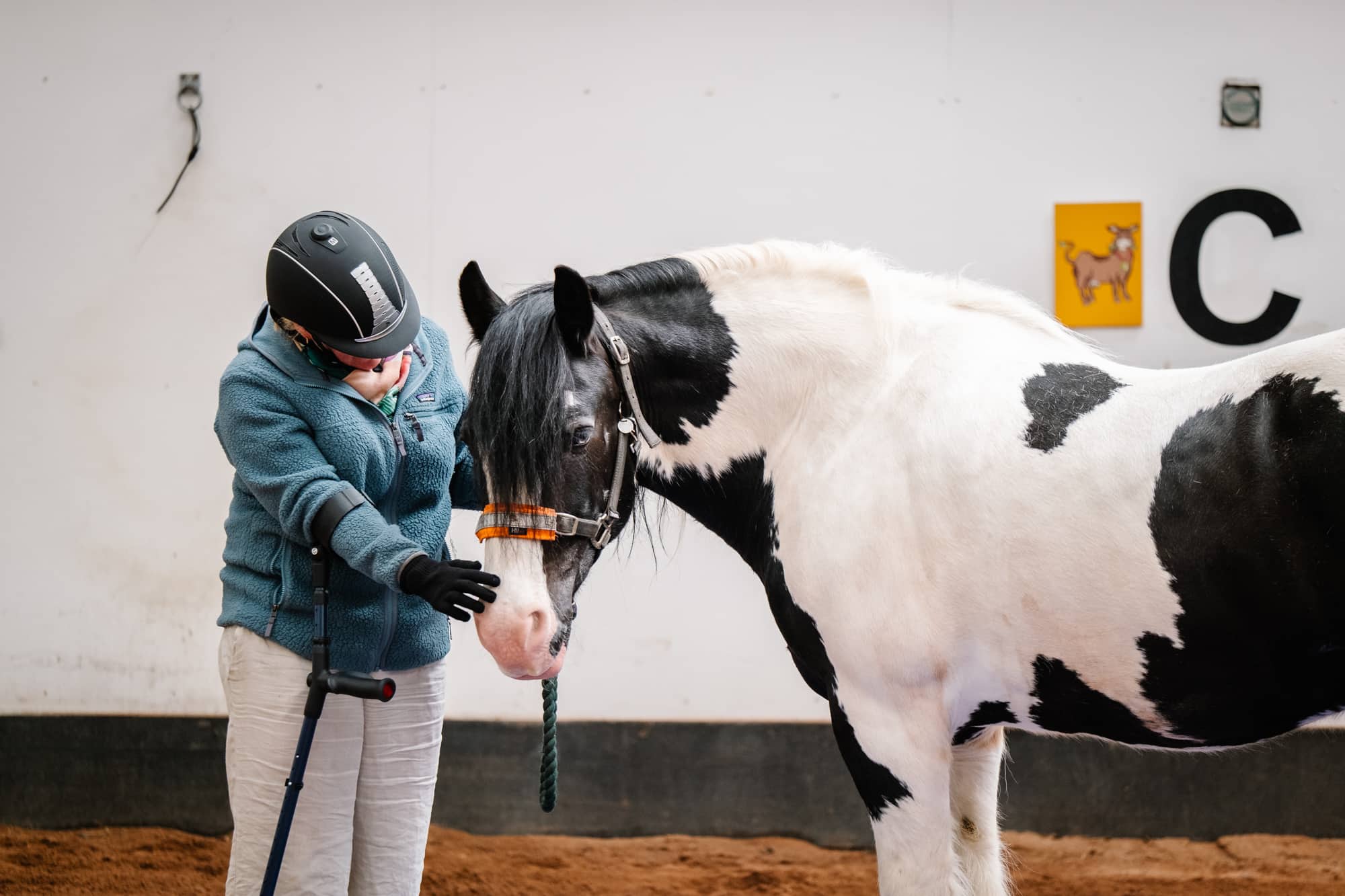 Sponsor a Pony
In choosing to sponsor a pony, you are helping people with disabilities to experience riding and trap driving with support from our highly trained Calvert Trust ponies, staff and stables volunteers. The Lake District Calvert Trust relies heavily on donations to continue this specialist work, so thank you for any support you are able to give. Sponsorship starts from as little as £10 per month…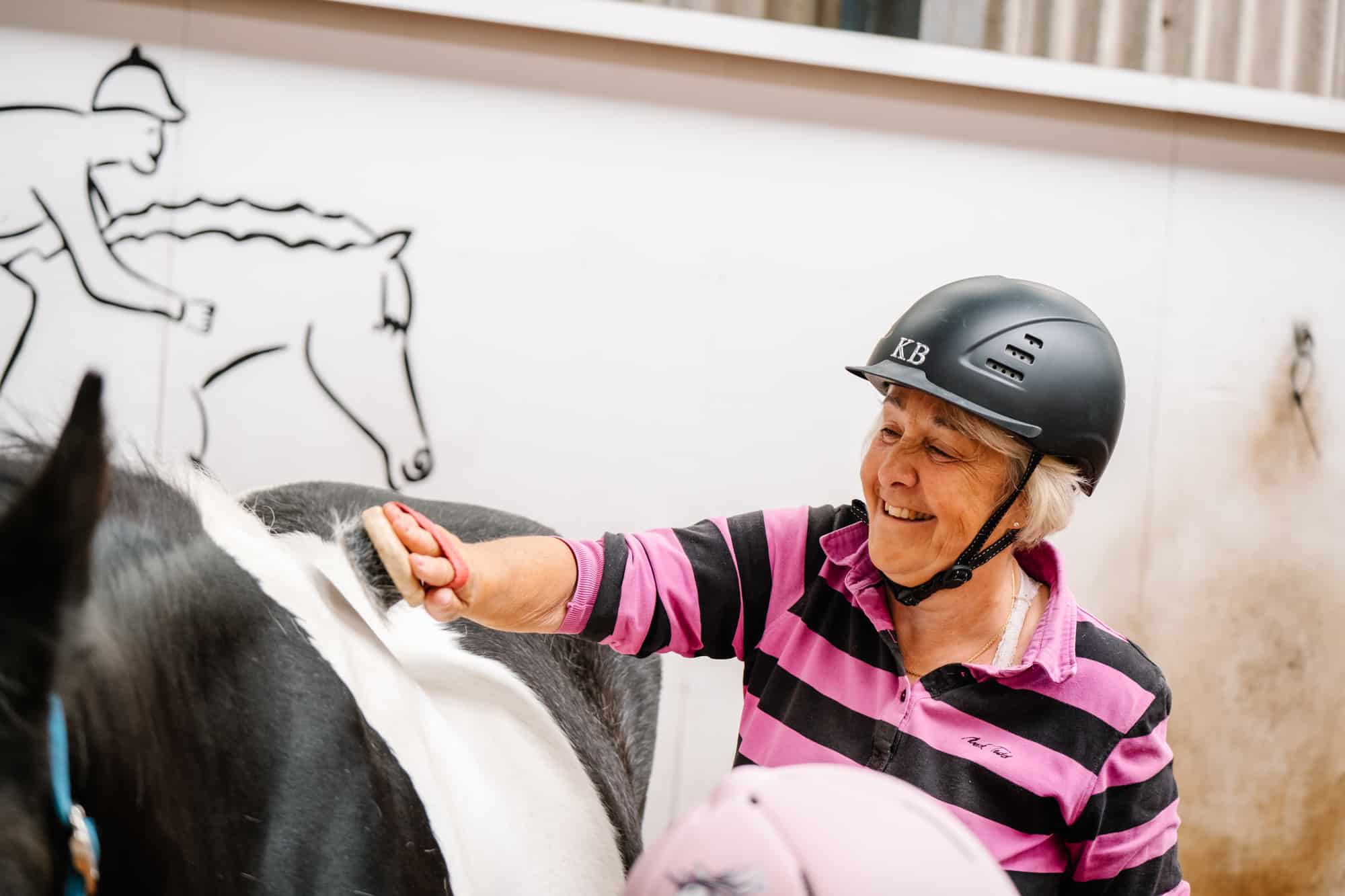 Volunteer
We couldn't do what we without the support of 70 local volunteers who help with leading, side walking, escorting riders and trap drivers, assisting pony-care sessions and fundraising. Interested? We'd love to hear from you…
Financial support
We understand that a visit to Calvert Lakes or Stables comes with a cost that must be covered. That's why a key part of our fundraising effort is around securing bursary funding to help offset some of the costs of a residential stay with us. Thanks to the hard work of our fundraising team, we have regular releases of bursary funding that can further help support your residential stay with us. Obviously you'll need to meet some criteria so read on for an overview - or why not just give us a call and let's find out if you qualify.
Do you qualify?
How do I qualify for Bursary Funding?
Criteria vary by funder e.g. by geographic location, age, disability, disadvantage
The maximum bursary funding available on any booking is 25% of the total price
We prioritise bursary for groups, families or individuals staying outside of the peak summer months
During term time, bursary is prioritised for  groups, families or individuals on weekend stays
Should you qualify for a bursary, we need to provide the funder with feedback. This could take the form of an informal in-stay chat or feedback/information about your visit or  a post-visit feedback form, supplying or us taking photos/video of your stay and/or a quote. Rest assured, all feedback will only be used for the funders internal use only, unless otherwise advised.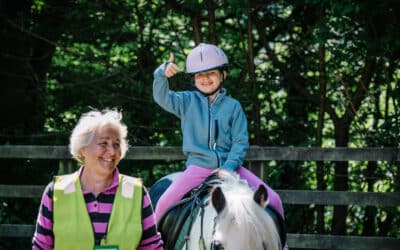 With the summer holidays fast approaching, Calvert Stables has launched a programme of activities for children aged 12 years and under.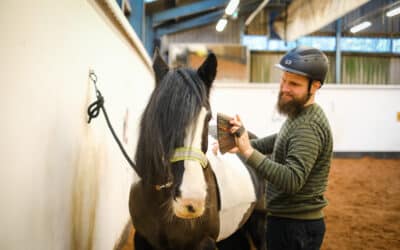 In a new initiative, Calvert Stables is harnessing the power of its ponies to launch a series of mindfulness sessions.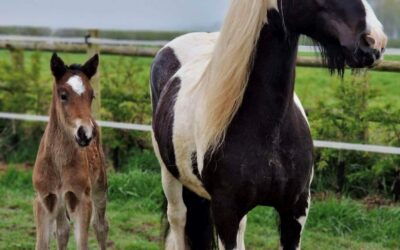 Calvert Stables' much-loved ride and drive pony Queenie has given birth to a beautiful bay filly foal.
Sign up to our monthly newsletter to stay up to date with our work and find out how you can get involved.