Pony Mindfulness Session
202328jul10:30 am12:00 pmPony Mindfulness SessionGentle and therapeutic, promoting a sense of peace and tranquillityPrice per Person £55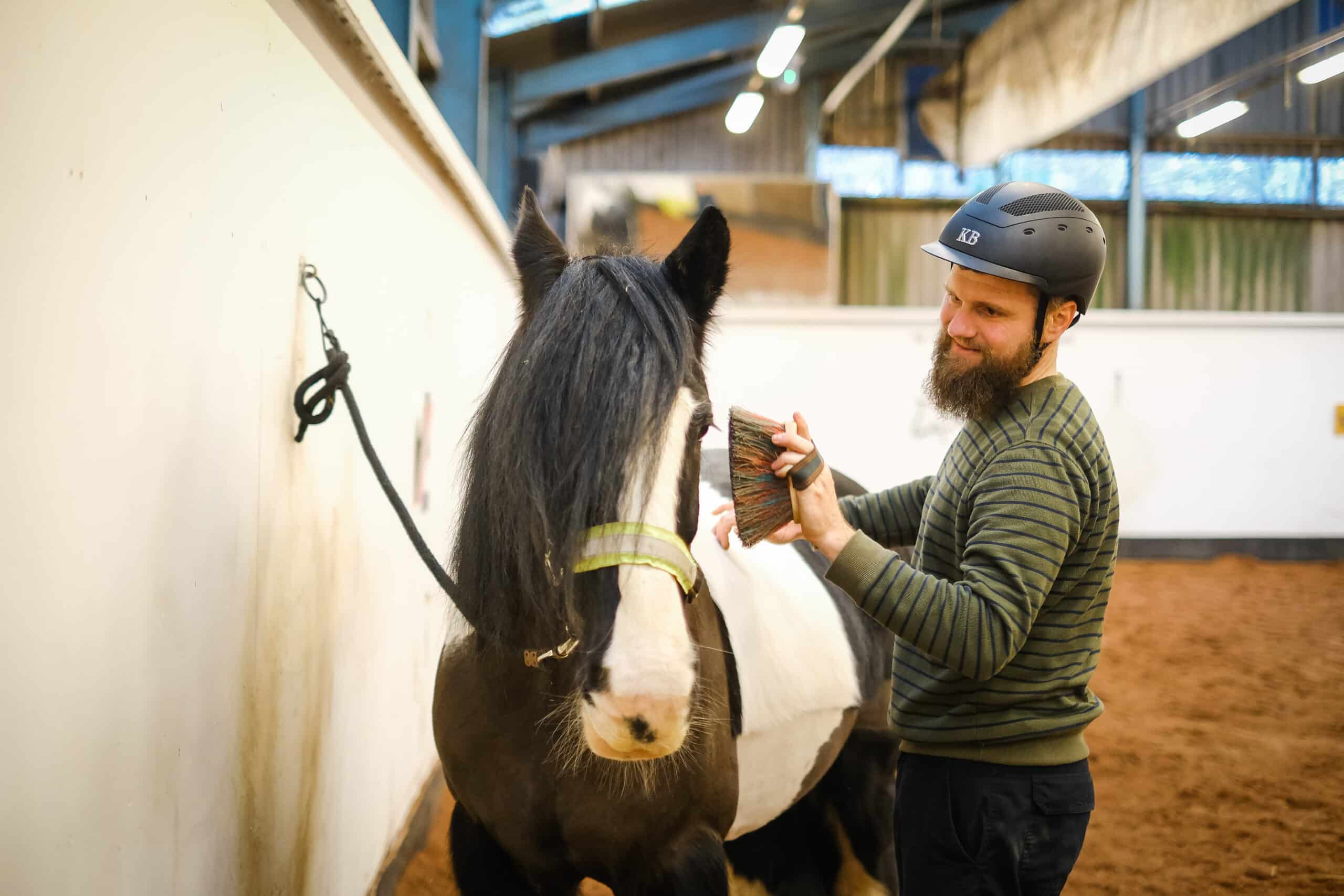 Event Details

Here at Calvert Stables, we are harnessing the power of our ponies to launch a series of mindfulness sessions. Over the last 18 years, Stables Manager, Henri Carew has seen the positive influence of horses and ponies time and time again – particularly the calming effect they can have on people and how it can improve wellbeing.  It is well known that practising mindfulness is a fantastic way to relieve stress and anxiety, encourage good quality sleep and unclutter our busy minds among a whole host of other benefits. Practising mindfulness while connecting with ponies is an experience that can greatly enhance those benefits as their gentle, therapeutic presence promotes a feeling of peace and tranquillity

Each session will run as follows:
We will begin with a restful seated meditation, while the ponies interact.
We will then slowly walk around them, gradually making a connection by beginning to touch, stroke and groom.
This wonderfully relaxing experience will close with a soothing breathing meditation.
No previous horse experience is necessary and no horse riding is involved.
All ages welcome but under 18 year olds must be accompanied by an adult.
 The sessions will be delivered by qualified mindfulness teacher Fedella Marsden.
Having incorporated mindfulness into her Yoga, Tai Chi and Qigong practice, in 2015 Fedella Marsden began formal training with the Mindfulness Association. She followed a three-year programme of mindfulness, compassion and insight courses and also successfully completed their teacher training programme. She is an approved tutor for the Mindfulness Association's 8-week Mindfulness Based Living and Compassion Based Living Courses and also runs meditation and relaxation retreat days. Fedella keeps a daily practice of mindfulness meditation and often attends training courses and meditation retreats. She has seen how mindfulness has made life changing benefits for herself and her students.
more
Date

(Friday) 10:30 am - 12:00 pm