Unrivalled equine centre right on our doorstep
Discover a cutting-edge, multi-sensory hydrotherapy pool
We advocate for better disability awareness
Visit for the day and discover
While we are first and foremost a residential outdoor activity centre, there are some very good reasons to come and visit us for the day.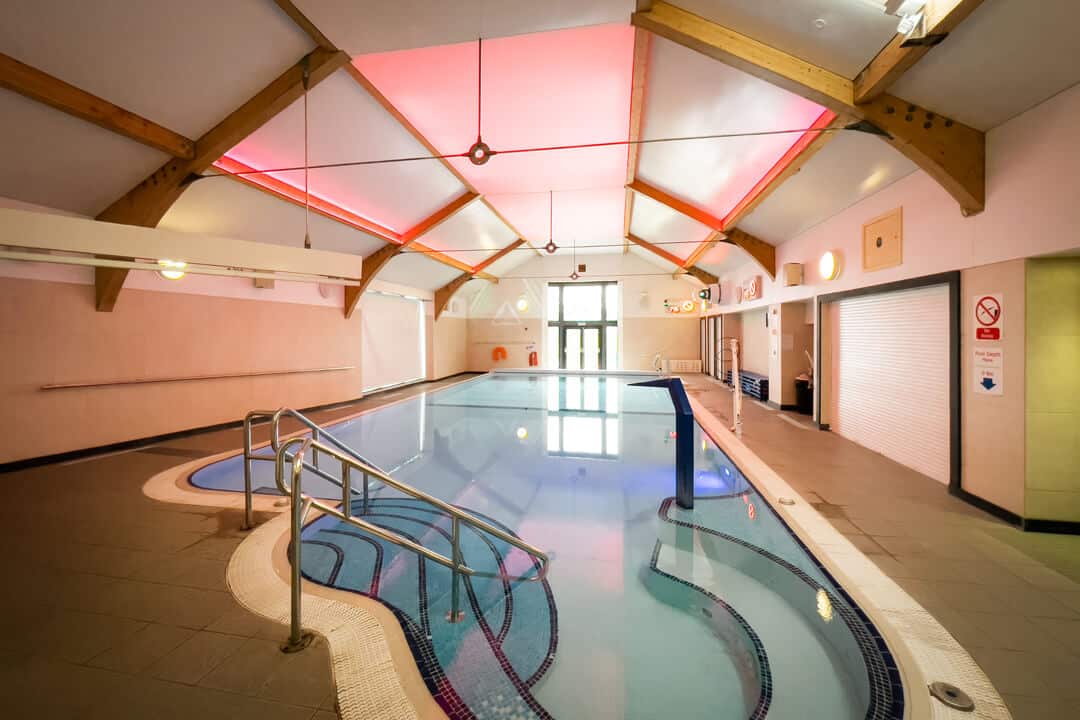 Our Water Centre
Our purpose built Water Centre opened in 2011 and is available to use by residents, the local community, visitors to the Lake District and care organisations. It provides a complete sensory experience for users both with and without disabilities.
The centre includes:
A fully accessible 12x6m multi-sensory hydrotherapy pool, combining light,  sound and projection with the warmth of hydrotherapy – 32°C.
Light and pleasant indoor and outdoor seating areas.
Sensory features include a spa, bubble pads and a water fountain – all activated by poolside buttons.
With advance notice, the pool floor can be raised or lowered to alter water depth.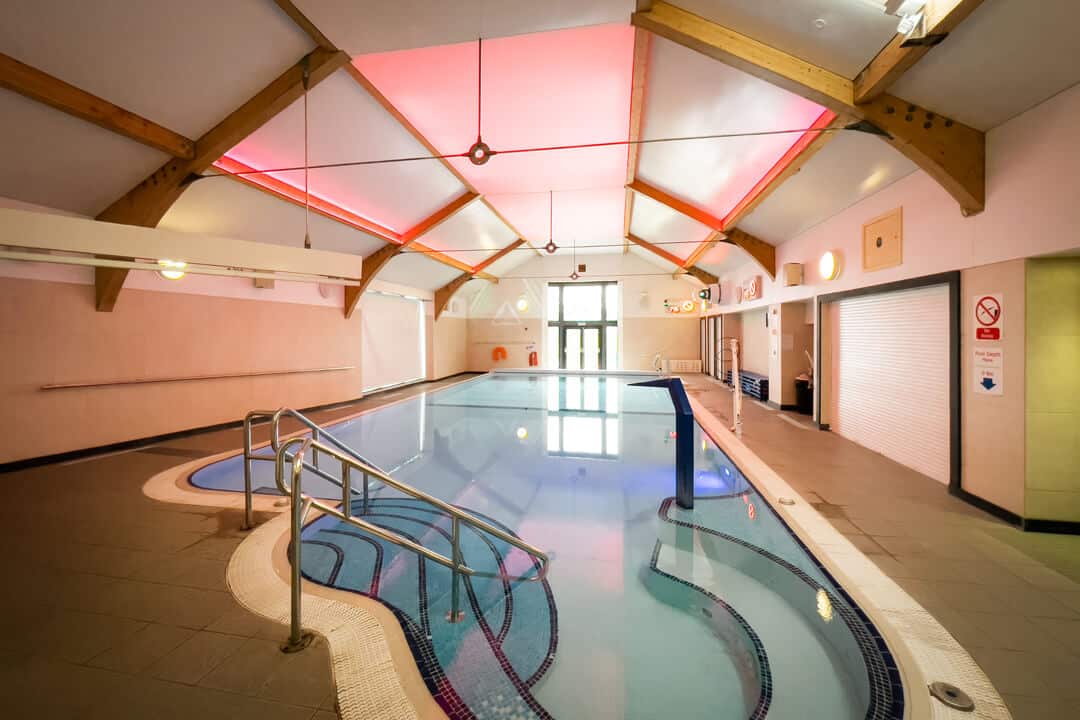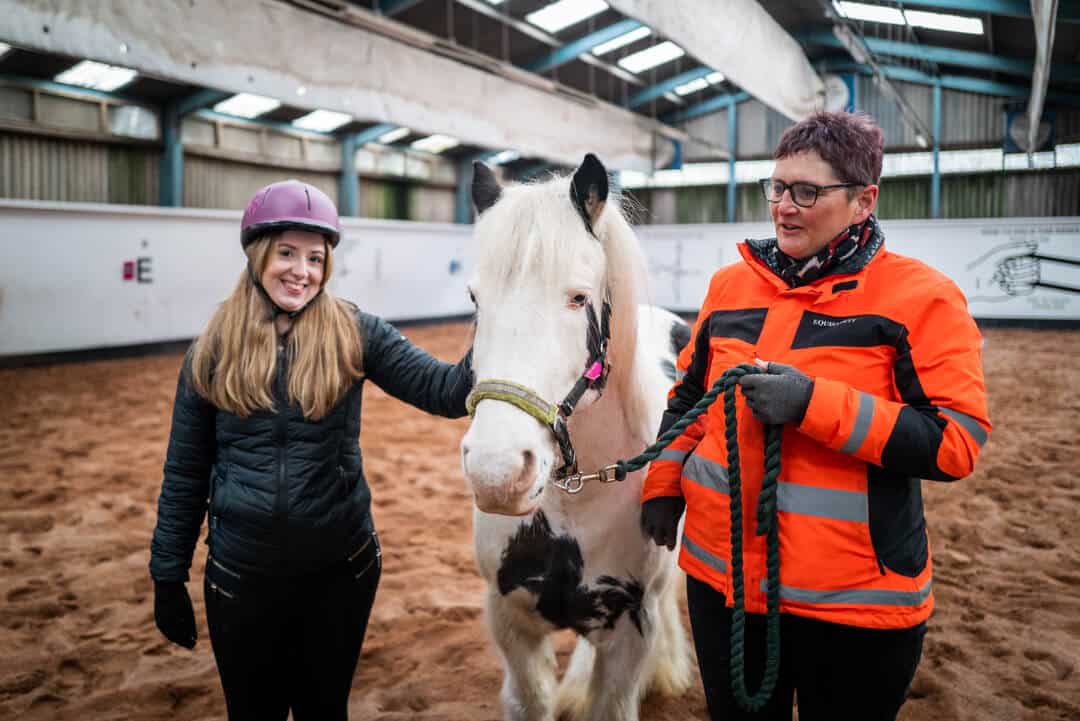 Certain restrictions apply
Please note there is a weight limit of 83kg (13 stone) for horse riders and 114kg (18 stone) for trap drivers (including the weight of a wheelchair if used). Electric powered wheelchairs are not permitted on the traps, but a basic manual wheelchair can be provided.
Our Stables

Situated in a lovely elevated site on the edge of Keswick, Calvert Lakes Stables (British Horse Society approved) are open to both able and disabled riders from the local community. Our qualified instructors (British Horse Society and Riding for the Disabled) lead both riding and trap driving sessions.
We have six horses carefully chosen for their temperament while our purpose-built indoor and outdoor arenas offer a viewing gallery, state of the art lifts and electronic hoists as well as adapted wheelchair-accessible traps for those unable to ride.
We also run a regular Saturday Pony Club for young riders – encouraging and teaching the next generation of horse-lovers.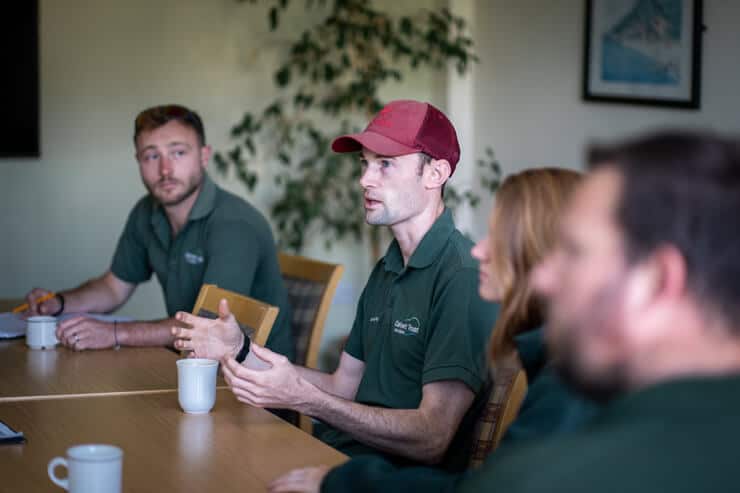 Corporate Hire
In addition to accessibly activity breaks, the Lake District Calvert Trust offers conference weekends with optional team building activities for all your attendees, including anyone with a disability.
Formal and informal meeting areas
Accessible outdoor activities
On-site hydro therapy pool, games room and sports hall
Minimum stay 2 nights
For 12 to 60 people
Available all year round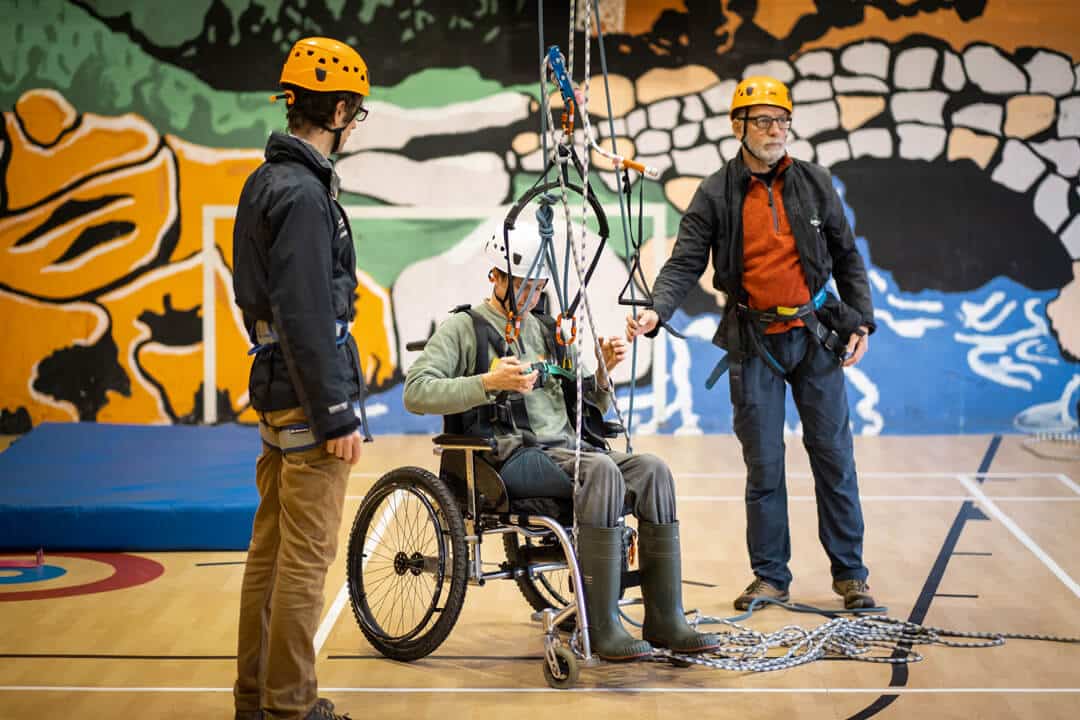 Disability Awareness Training Days
As we move towards ever more inclusive and representative workplaces and environments, we are delighted to introduce Calvert Lakes' Disability Awareness and Inclusion Activity Days for businesses.
As a forward-thinking, inclusive organisation, we can help you build on how you embrace and cater for a diverse workforce – allowing your people to shine and your business to thrive. In return, you'll be supporting a key UK charity.
Sign up to our monthly newsletter to stay up to date with our work and find out how you can get involved.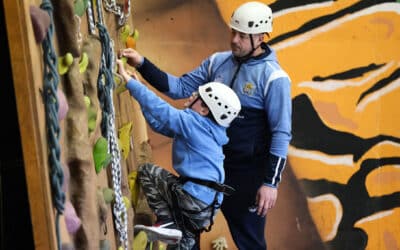 Calvert Lakes is combatting the cost-of-living crisis with a range of new initiatives.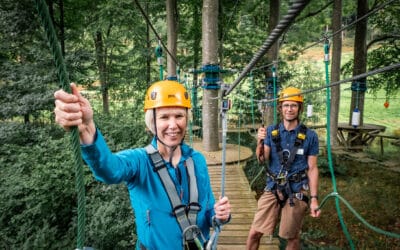 The Lake District Calvert Trust has appointed Helen Archibald as Head of Income Generation.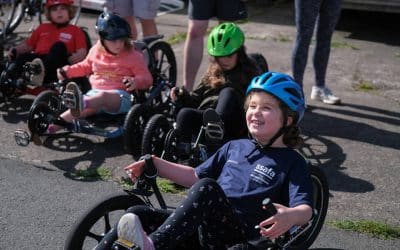 A major government initiative encouraging disabled children to become more active is failing to have an impact, according to new research.